Created in response to a Crispin Porter + Bogusky brief for Domino's, Weinzierl was tasked with creating a typeface that would introduce a 'contemporary' feel, while working alongside the Trade Gothic® design already in use. By producing a series of modular fonts that could be stacked in multiple ways, Weinzierl's design eases the burden of branded typography, and allows designers and laymen to channel their inner typographer. 
The Pizza Press typeface was based on 19th century models, in reference to the existing Trade Gothic® typeface. Other historic references helped inform the design, and Weinzierl studied finely detailed metal type specimens to see how the tiny, ray-like stripes had been created in the past.
Main Emphasis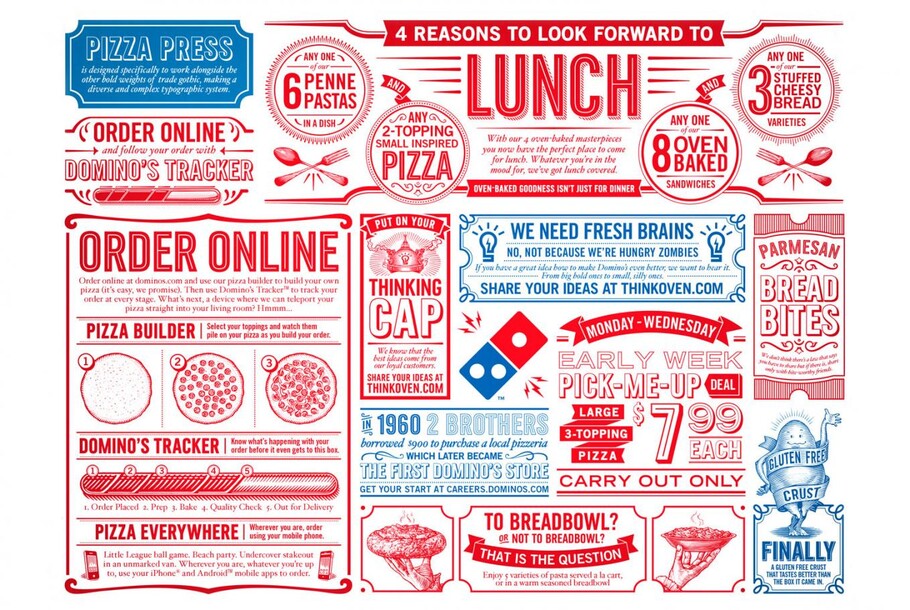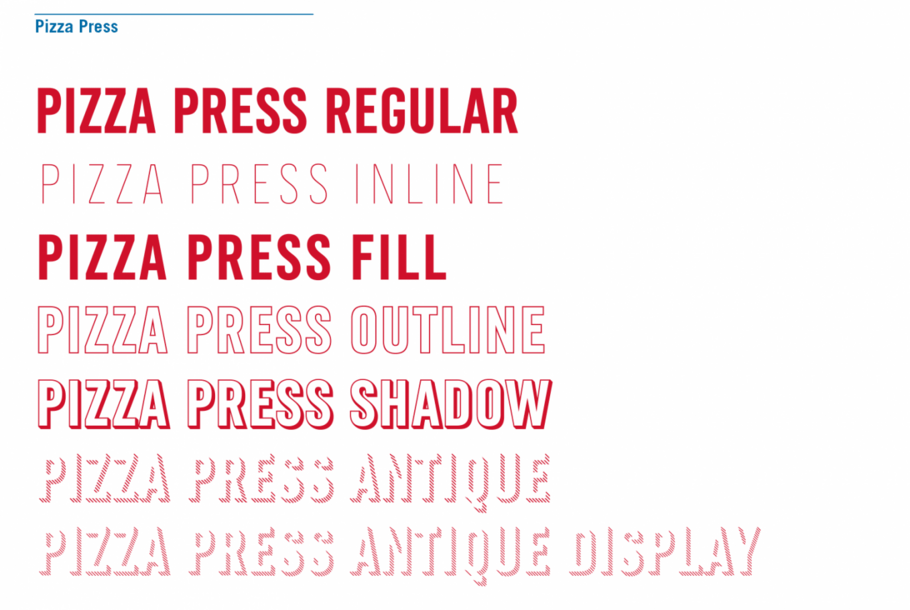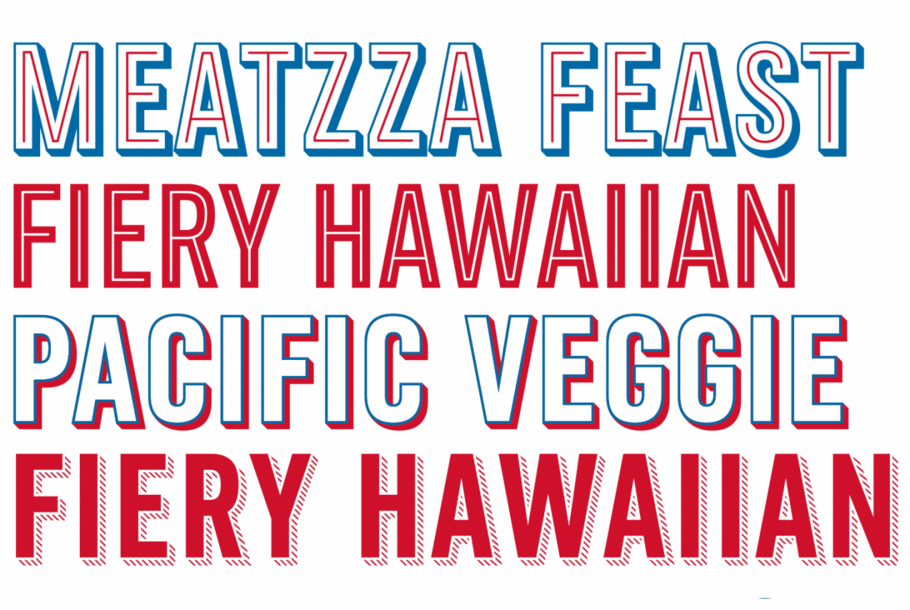 Sub Title
A stackable typeface.