How financial institutions can deliver a seamless experience to their customers.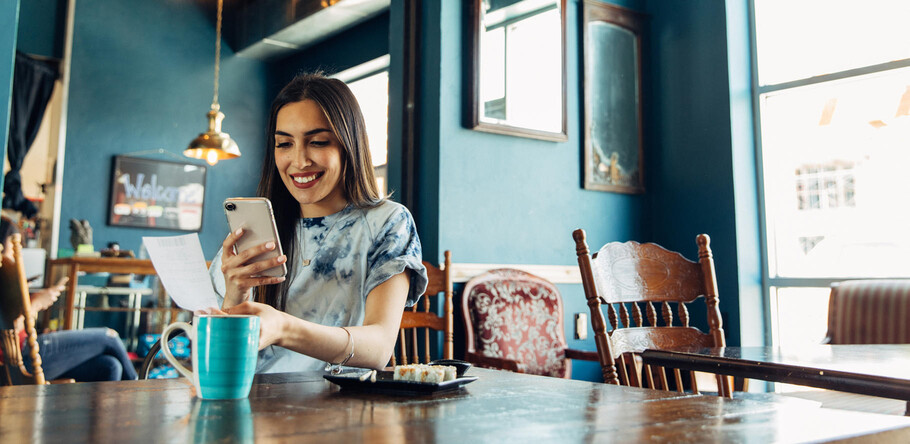 「
For mobile banking to continue to grow, particularly among older audiences for whom adoption is slower, companies must improve their privacy and security as well as functionality.
」
Mobile technology is changing rapidly, forcing companies in all industries to keep up with this evolution and shifting customer expectations. For companies in the financial services industry, this requires expanding their online capabilities to meet the growing demands of their audiences in ways that seamlessly fit within their brands.
Millennials have grown into adulthood almost entirely within the mobile era and expect (and in many cases prefer) to manage their lives digitally. The financial services industry has been hit particularly hard by this trend as the last decade has seen a complete paradigm shift in the way people manage their finances. A Morning Consult report showed that 81 percent of banking customers check their balance on their mobile devices, while 63 percent pay bills, and almost half deposit checks.
More importantly, some 50 million millennials use mobile banking and, as a whole, rarely use cash. Across generations, 49.2 percent of mobile phone users in the US (115.6M) used mobile banking at least once a month in 2018; up 6.6 percent from 2017. Mobile banking is convenient, flexible and adds the ease of use tech-obsessed Americans demand.
As the move to a more digitally integrated world continues, financial service companies can assume these preferences will strengthen for generations that follow—who like Gen Z, are complete digital natives.
How should financial companies manage the demand for digital experiences?
For mobile banking to continue to grow, particularly among older audiences for whom adoption is slower, companies must improve their privacy and security as well as functionality. Customers who are hesitant to adopt mobile prefer larger screens and in-person transactions; they hold a widespread distrust of digital banking due to mass data breaches. When developing mobile experiences, financial companies should design their platforms to be as straightforward as possible with a simple and clear UX to satisfy their markets.
More broadly, financial companies must continually find new ways to connect with their audiences, in addition to migrating existing services such as: checking balances and accounts; paying bills; depositing checks; contacting customer service; and making person-to-person payments. Managing these tasks online has become status quo, so major and emerging players are starting to offer a wider breadth of digitally integrated (or digital-only) services. This could mean launching a new app aimed at first-time investors, incentivizing adoption, or inventing new ways for people to pay each other. Each of these ideas requires a new UX, possibly new branding, and a design that suits the experience.
A seamless experience, from services to screen and everything in between
In such a fast-paced, competitive landscape, financial services and technology brands need to jump on new opportunities and do so quickly. But to be truly successful, they need to maintain a consistent brand identity across platforms and experiences.
This means brands should have a system of owned and possibly custom fonts that unifies their brands, as well as a library of fonts that allows for easy experimentation and the addition of new, uniquely branded products. Taking this approach ensures consistency across channels (including in-branch interactions and in-app notifications) while offering flexibility to meet the needs of individual audiences. Success also means having a font management system that gives teams easy access to the font libraries so they can focus on responding quickly to new requests and exploring ways to meet customer demands.
When Santander underwent their global rebrand, they looked to Interbrand and Monotype to develop a solution that reflected the bank's transformation and focused on digital use to help the brand communicate in a more consistent and coherent way.
Group Brand Manager for Santander Juan Erquicia noted that "[our very diverse font family] has successfully affected all touchpoints that we use to communicate and serve our clients." This rebrand has allowed consumers to recognize Santander in every interaction—from the website to mobile apps to print collateral—because though the tangible experience may be different, the brand experience remains familiar.
As a whole, consistency is a strategy that helps financial services future-proof their brands even as market demands continue to evolve. Staying abreast of consumer's digital needs as well as developing coordinated and clear design—including type, color, iconography, UX, brand voice/tone, and imagery—unite touchpoints in a way that's directly attributable to your brand. A cohesive brand identity is key when scaling digital offerings, developing user-friendly experiences, building trust, and in all, establishing a brand that can nimbly adapt to whatever comes next.