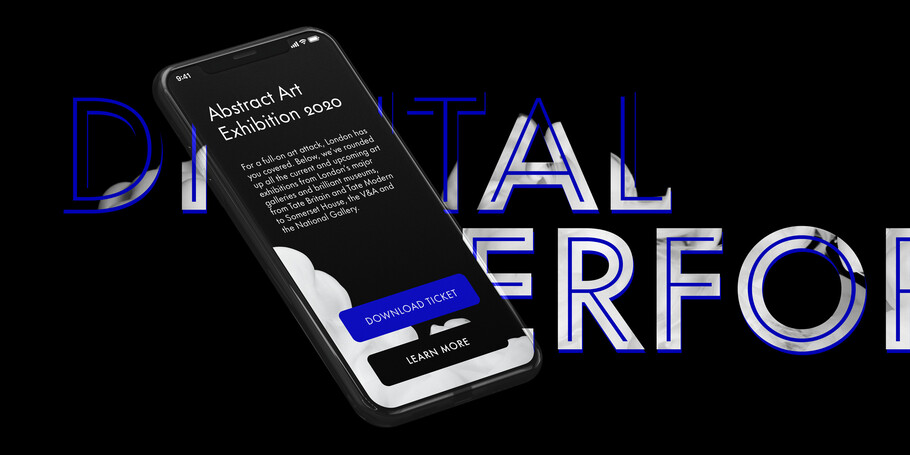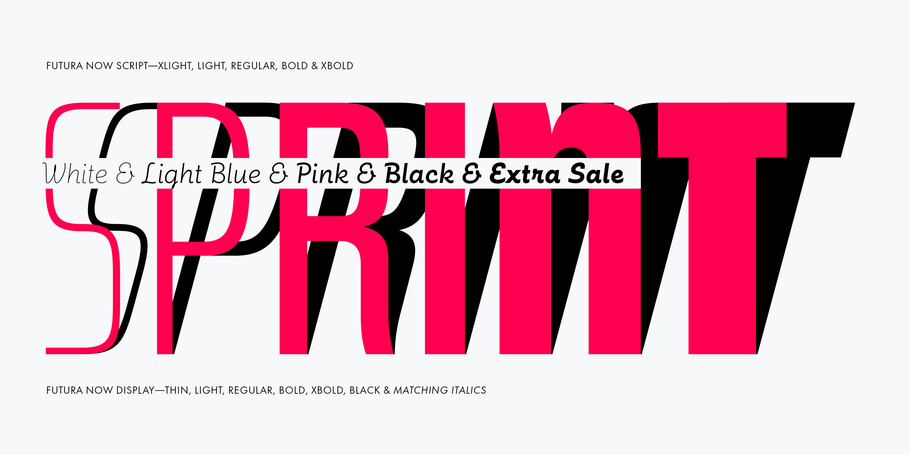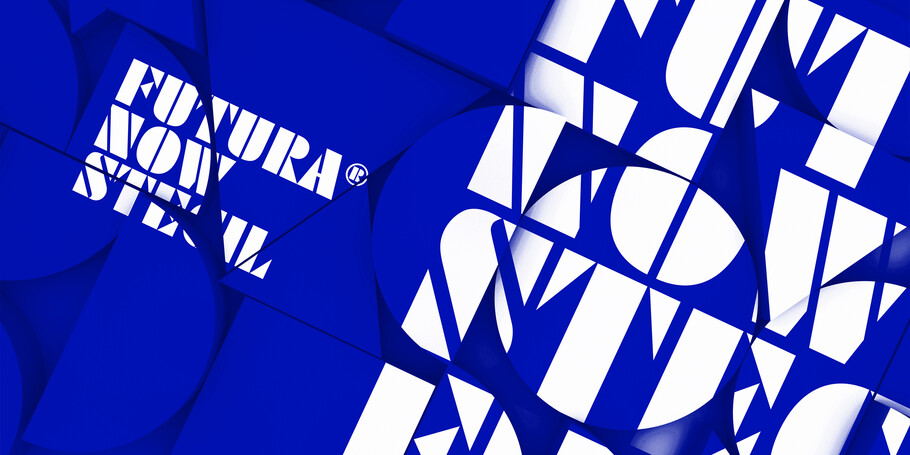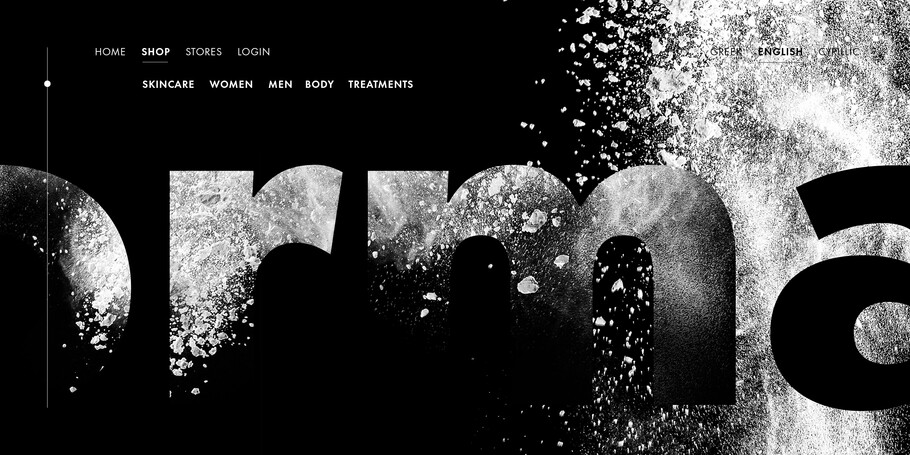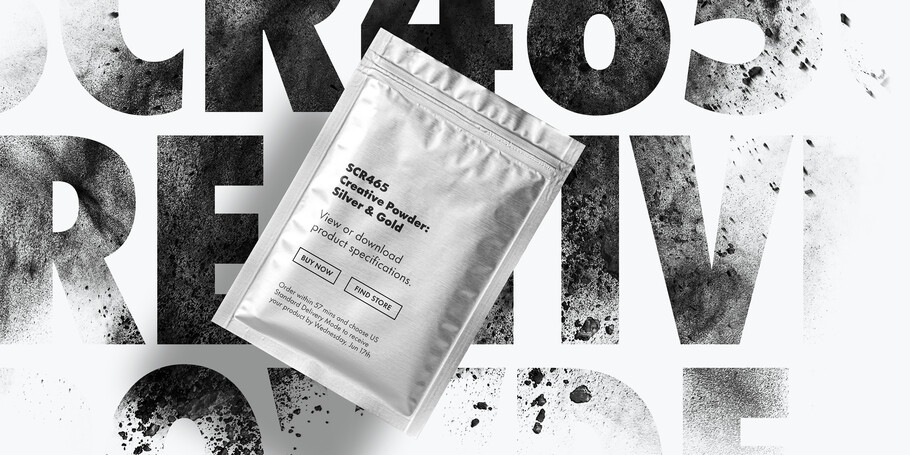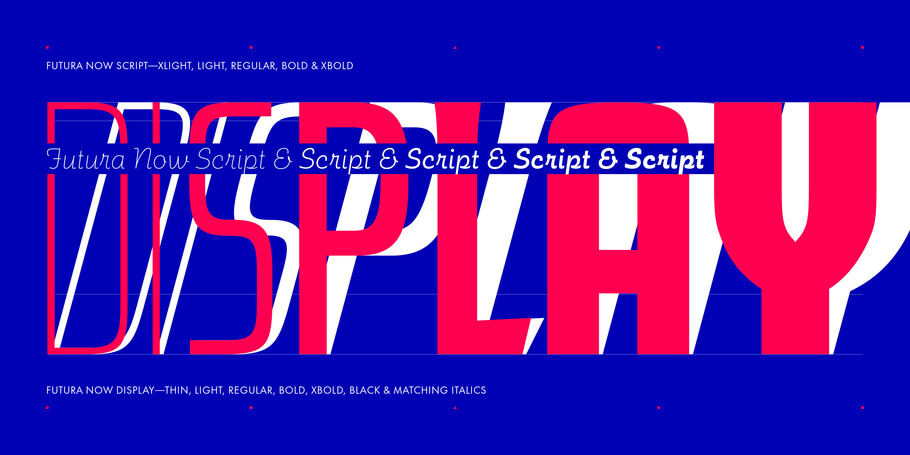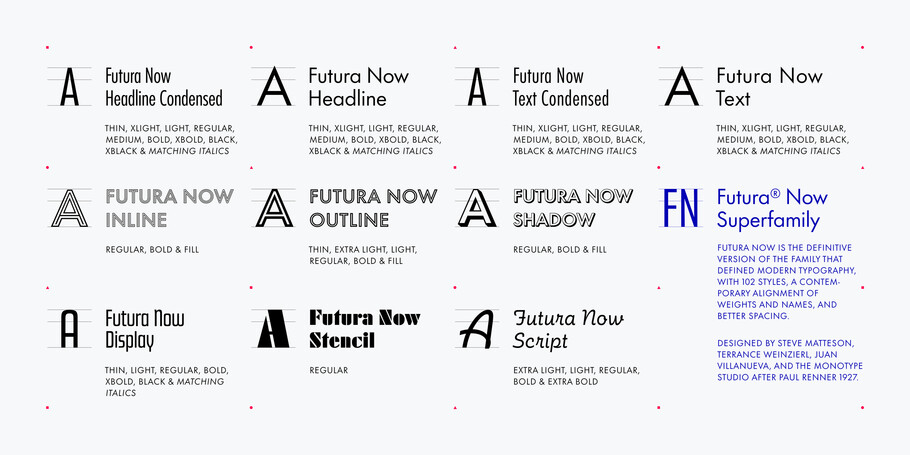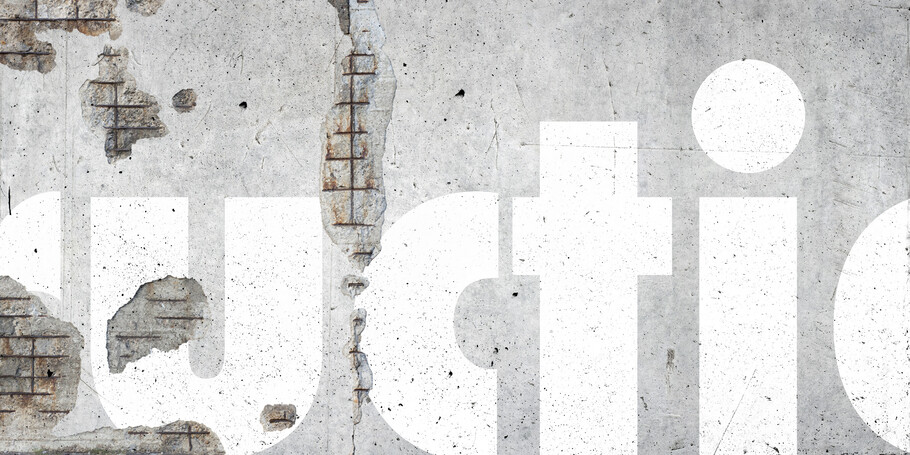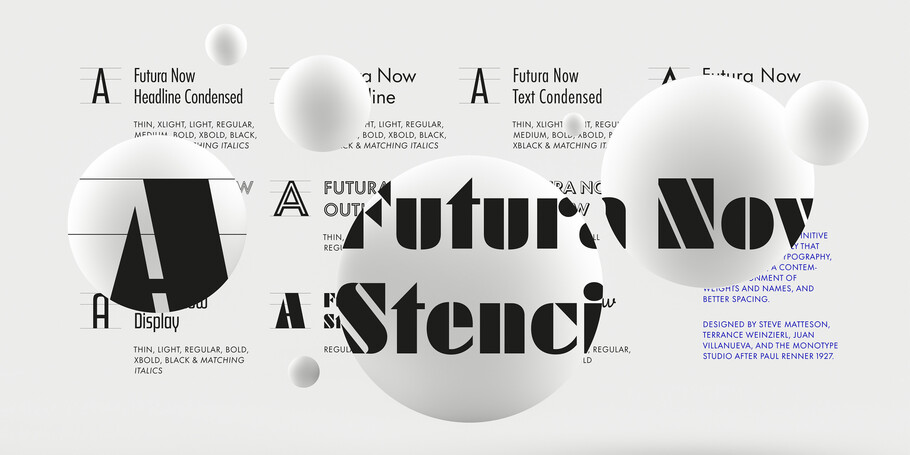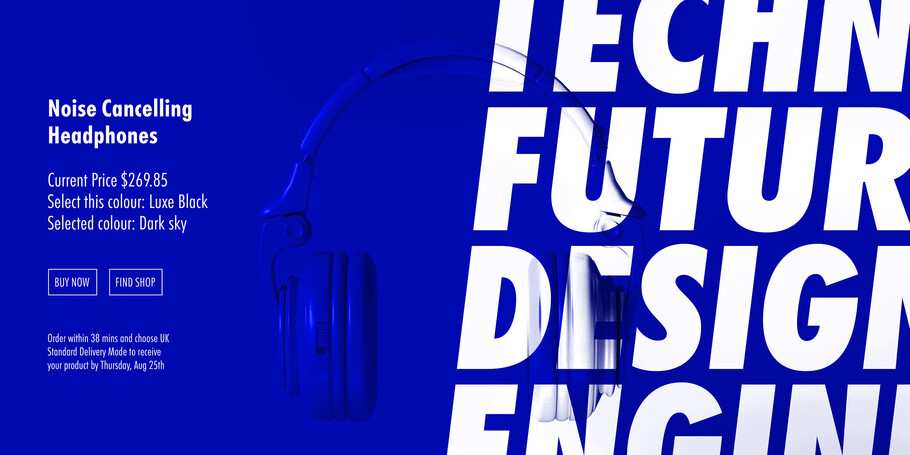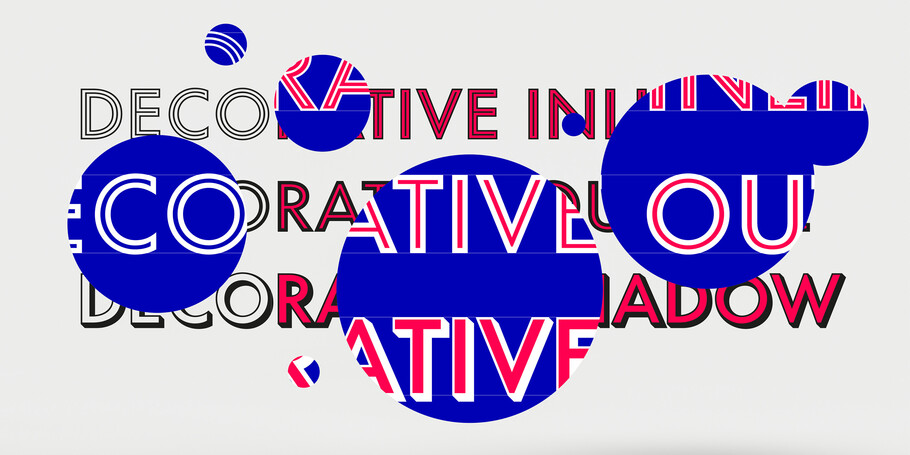 The story behind Futura Now, by The Monotype Studio
デザイナー
Steve Matteson
Terrance Weinzierl
Juan Villanueva
Foundry
Classification
Geometric
Sans Serif
Modern
Contemporary
About Futura Now
For nearly 90 years, Paul Renner's Futura has been as popular as it is versatile—from children's books to fashion magazines to the plaque on the Moon. Futura is a typographic icon.
Futura Now offers designers a chance to see Futura with fresh eyes. It's more truly Futura-like than any digital version you've ever worked with. "It brings some much-needed humanity back to the world of geometric sans serifs," says Steve Matteson, Monotype's Creative Type Director who led the design team.
"Despite its reputation as the ultimate modern typeface, Futura Now is surprisingly warm," he explains. "It's just as at home set next to a leafy tree as it is next to a stainless-steel table, because it skillfully navigates the border between super-clean geometry and humanist warmth."
デザイナー
Steve Matteson
Steve Matteson has designed more than 80 typeface families including brand families for Toyota, Microsoft and Google, as well as for the Monotype Library, including a dozen revivals of Frederic Goudy's typefaces.

Terrance Weinzierl
As a Senior Type Designer in the Monotype Studio, Terrance Weinzierl has been creating and modifying typefaces for the Monotype Library and a wide range of brands since 2008. In addition to working on custom projects for Microsoft, Google, Barnes & Noble, Domino's and SAP, he's designed type for video games, professional sports teams and auto manufacturers.

Juan Villanueva
Juan Villanueva is a Type Designer at the Monotype Studio in New York City. His contributions to the Monotype Library include designs such as Walbaum and Sagrantino. He's worked on custom typefaces for clients including Tencent Sans, Ricky Zoom, and multiple Google Noto fonts.
Continue reading.
It's difficult to imagine the 20th century without Futura. Released by the Bauer Type Foundry in 1927, Paul Renner's Futura was a near-instant hit that quickly established itself as an iconic, immovable piece of our shared culture.
As businesses continue to ramp up their digital offerings amidst the Covid-19 pandemic, many designers, brands and agencies are turning their attention to variable fonts. But for many, the question remains: What are variable fonts, and what is the potential of variable fonts to transform how we are communicating on the web?