Marianna Paszkowska.
Advanced Font Engineer.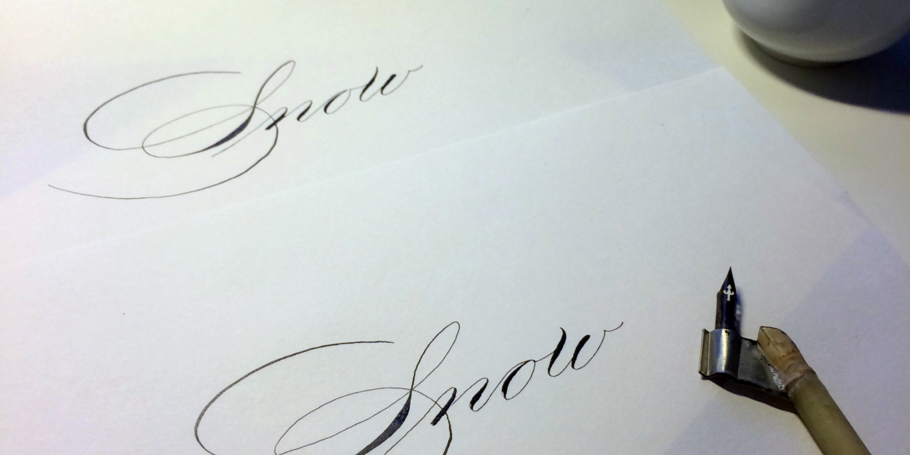 Calligraphy by Marianna Paszkowska.
In her words.
"
Great typeface design is like a compendious study of a human culture. It combines technology, cognitive science, functionality and beauty.
"
As an Advanced Font Engineer for Monotype, Marianna Paszkowska supports type designers and customers by ensuring fonts look and perform as intended. Having discovered a passion for type while studying graphic design at the Academy of Fine Arts in Gdańsk, Marianna refined her skills at a post-graduate course in type in Warsaw.
She further developed a keen interest in font engineering during an internship at Dalton Maag. Since Marianna joined Monotype in 2016, she has worked on a number of fonts for brands as well as for the Monotype Library, and she specializes in variable font technology. She is a regular speaker at various industry events, sharing her experience and insights on the work she's doing to ensure that fonts perform as expected both on-screen and in print.
When her head is not occupied by code or OpenType tables, she likes to get her hands dirty and practice lettering or calligraphy. She shares her passion with others by teaching workshops.
Santander
A new custom font.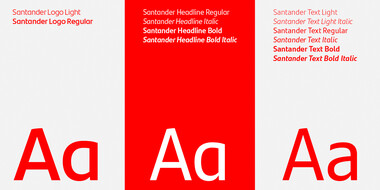 With roughly 144 million customers spread across the world and a myriad of different business units for both personal and commercial banking, it was important that Santander develop a brand identity that could be flexible for the needs of each individual market, featuring a typeface designed to engage its global audience in more consistent ways.
H&M
Fashion-forward fonts.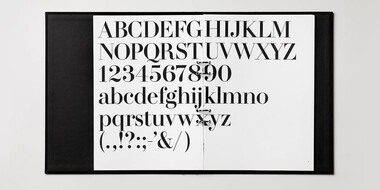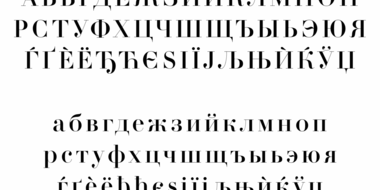 Swedish clothing brand H&M's branding materials cover everything from advertising and catalogs, to packaging, films and signage. Although H&M was already working with a bespoke sans-serif typeface design called HM Ampersand – which was also designed by Monotype – it wanted to develop a fuller typographic language that it could use in a range of contexts around the world.