Download Shorai Sans Heavy for free.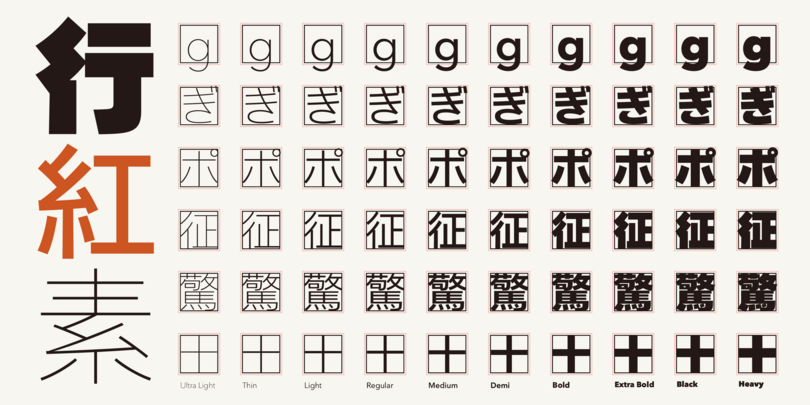 New from the Monotype Studio, Shorai Sans is a contemporary Japanese sans serif designed by Creative Type Director, Akira Kobayashi; type Designer, Ryota Doi; and typography legend, Yukihiro Nakamura.
Shorai balances the subtlety of traditional hand-drawn brushstrokes with clean, geometric outlines. An intellectual-looking sans serif, Shorai opens new horizons in Japanese typography – try it today!
This desktop-only font is yours to keep and use indefinitely. Enjoy!