MyFonts App
Upgrade your font game on any Apple iOS device.
MyFonts' new iOS App gives you easy access to more than 50 free, high-quality fonts on any iOS device running iOS 13 or higher.
Mobile creativity.
Installing fonts is simple and quick, and they can be used within design and creative programs to enhance your creativity and produce beautiful documents right from your iOS device.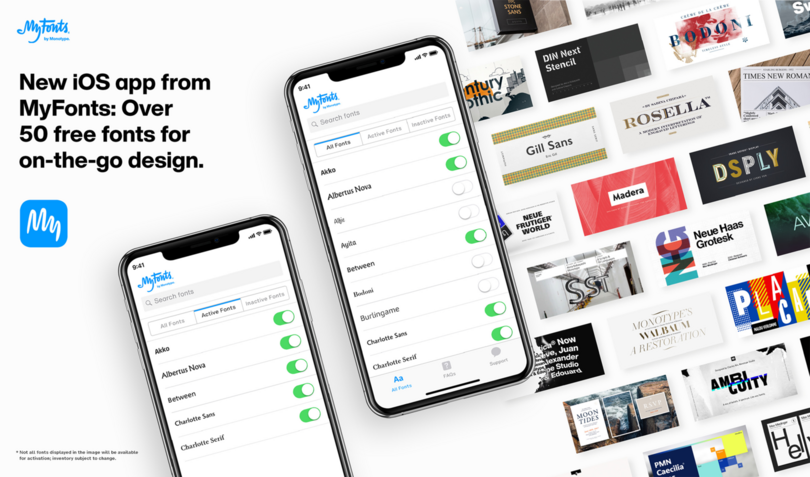 Simple syncing.
The app makes it easy to install fonts on any iOS tablet or iPhone. You can use your fonts in any app that accepts custom fonts. 
To get started, download the app from the App Store, for free
The main app screen will display the font families available to sync
To install fonts, click the toggle next to the family name
The 'Active Fonts' tab displays the fonts you have installed; the 'Inactive Fonts' tab displays fonts that are not installed