Burlingame is a multi-purpose font family that started out as a single typeface with a more specialist purpose: it was originally intended for a game identity. It has found a wider purpose following pioneering investigations by Monotype into the legibility of vehicle displays. The research revealed a set of optimum criteria for dashboard display fonts: large counters and x-heights, simple shapes and a loose spacing of characters.
A search of Monotype's own library turned up nothing that fitted the bill exactly, so Carl Crossgrove was asked to develop his game font, Burlingame, suited to a wide range of uses, from packaging and publishing to game and motion graphics.
Main Emphasis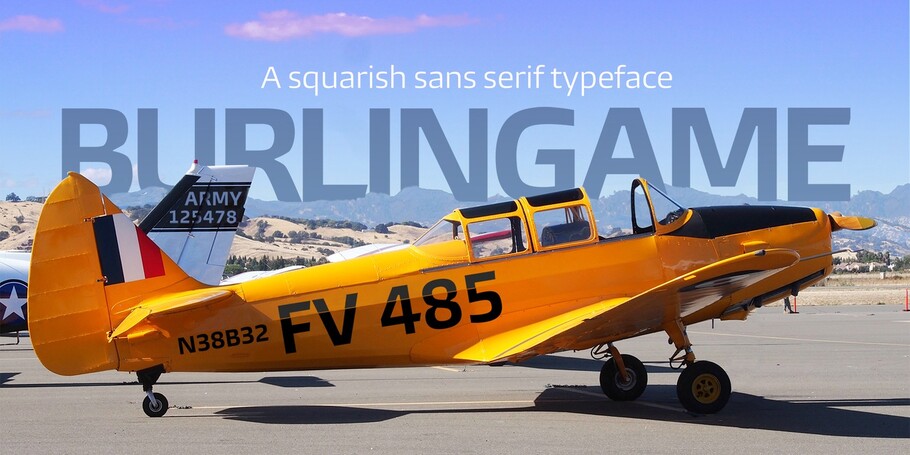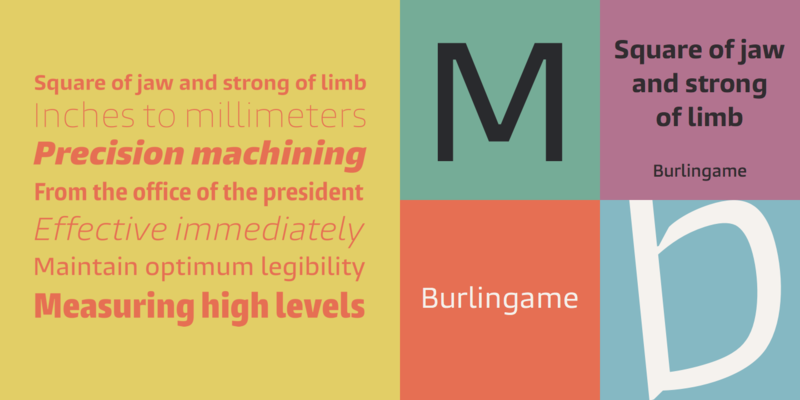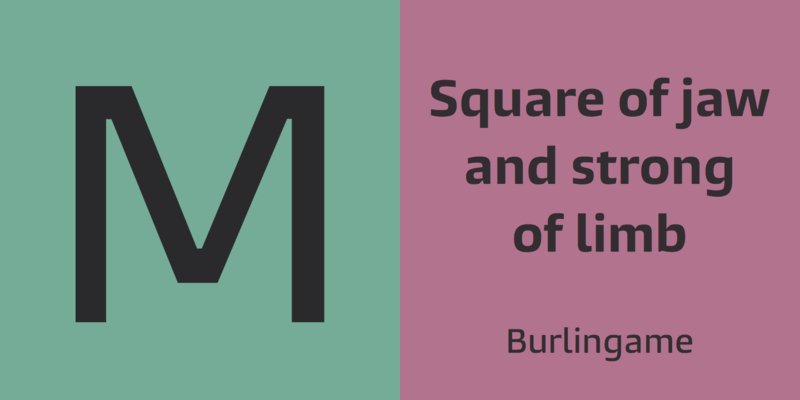 Sub Title
Square of jaw and strong of limb.