Type Trends.
The latest in type design, from the Monotype Studio.
Type design is constantly changing and evolving along with shifts in consumer expectations and technology. For brands and creatives looking to stay current, it can be difficult to keep up. Here's everything you need to know about what's happening in type today.
Ask the Studio.
The Monotype Studio team excels in helping the world's leading brands define, design and express their voices through type (and yes, stay on trend). Have a question for the team, or interested in working with them on your next project or rebrand? Just drop us a line.
Speak to us.
Get the Type Trends report.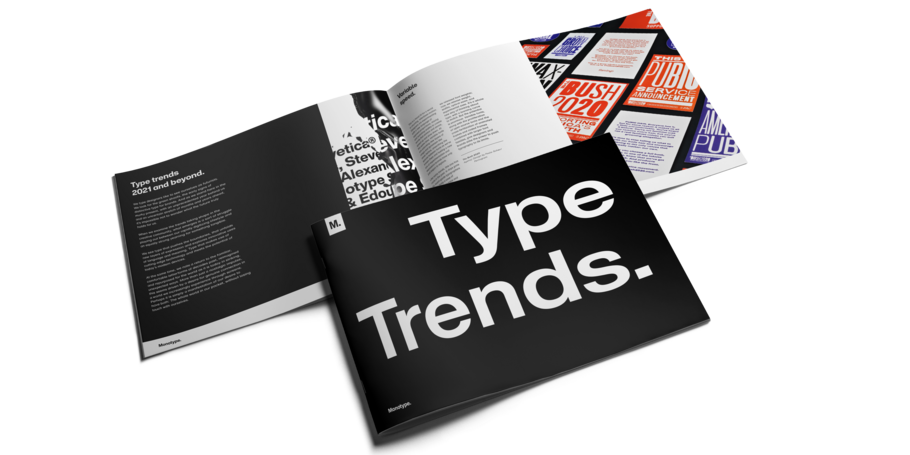 The Monotype Studio has combed through recent rebrands, new projects, and captivating uses of type to highlight not only the trends you need to know about, but the best examples of those trends in action.
From swoopy serifs to 80's-inflected display text, from variable technology to Helvetica-not-Helvetica austerity, this is the definitive report on the styles and innovations that are shaping the creative industry today.
Download the report to see what's fresh in the world of design, and get a peek into what might be coming over the horizon, too.
Type Trends: 2021 and beyond.
Join Creative Type Directors Charles Nix and Phil Garnham as they share their thoughts on the Type Trends report in a recent webinar.