Ben Jones.
Senior Font Engineer.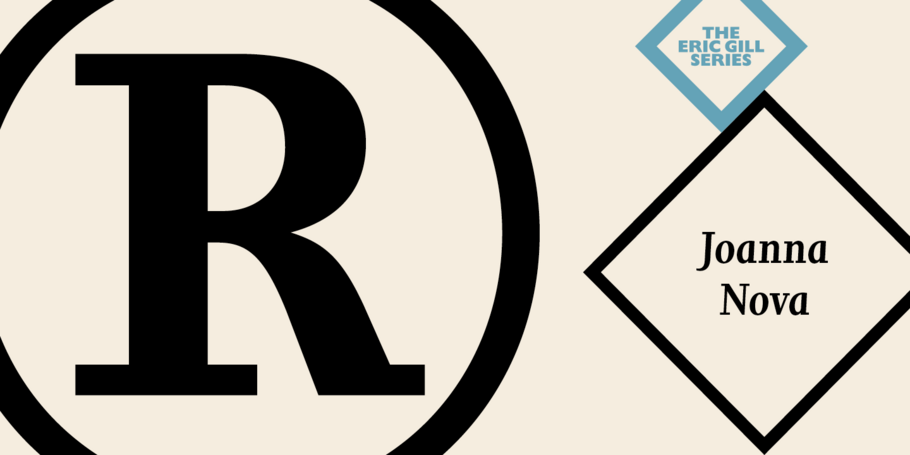 Born in the UK, Ben Jones spent his formative years in Switzerland before returning to England to study Typography at the University of Reading. After completing the course, Ben's focus increasingly shifted towards type design, eventually leading to his completion of the MA Typeface Design course at the University of Reading in 2011.
During the same year, Ben joined Monotype where he currently works as a Senior Font Engineer and occasional type designer. Ben designed Joanna Nova as part of the Eric Gill series and his typeface Amrys (originally Emrys), won first and second place respectively in the Greek and Armenian categories in the 2011 Granshan competition.
Joanna Nova
The Eric Gill Series.
The Joanna® Nova design is an extensive update to Eric Gill's original Joanna typefaces and brings this much admired – but underused – slab serif typeface into the 21st century. Joanna Nova features 18 fonts – more than twice as many as the original Joanna – with a wide range of weights including thin and ultra black, which were not available in the original design.
Amrys™
An appealing quirkiness.
There's an appealing quirkiness about Amrys, which offers a confidently unusual alternative to more conventional designs. Its charm lies in its tapering tips, flexing stems, and unexpected notches, which combine to suggest something of the chiseller's tool at work. As a modulated serif, its letter shapes live between serif and sans serif, lending the design a sense of pleasing irregularity – something that's really highlighted at larger sizes. However this is also a typeface that works for text, injecting rhythm and texture into reading.
Related content.
As technology raises the stakes for brands, fonts can either level you up or hold you back. A simple, well-organized font system is essential to making sure you can keep pace.
Font licensing doesn't have to be complicated. Here's everything you need to know about font licenses: What they are, how they work, and why you need them.
It's safe to say that few people, if any, set out to commit copyright infringement. The reality is that most individuals and brands fully intend to pay.